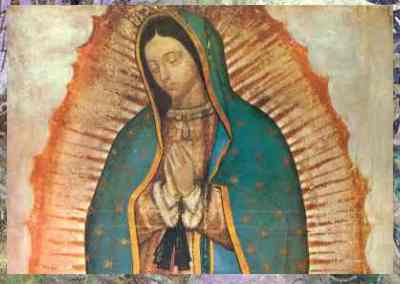 "Am I not here who am your mother? Are you not under my shadow and protection? Am I not the source of your joy? Are you not in the folds of my mantle, in the crossing of my Arms? Do you need anything more?"
Our Lady of Guadalupe to Juan Diego
Do WE need anything more? Don't you just love these words?
Have a BLESSED day!